Pricing & Other Info
Application can be found on our "how to apply" page.
ALL Puppies sold as pets are $2850.00
All our puppies are to be spayed/neutered once fully developed into adulthood.

Why do we charge $2850?
We do a number of DNA and Physical health testing (OFA) to make sure you are getting the BEST. We want your newest family member to live a long, happy and healthy life!


Link for Application form is near the bottom of this page
So, what do we test for?...
Progressive Retinal Atrophy, Progressive Rod-Cone Degeneration

(PRA-prcd)

OFA - Hip & Elbows

We check hips and elbows for dysplasia and send off to the Orthopedic Foundation

( EIC)

Exersice-Induced Collapse

( DM )

Degenerative Myelopathy


( IC )

Hair furnishings to ensure desirable coats for allergy friendly, non-shedding family pets & therapy dogs.


( vWD Type 1)

von Willebrands Disease


OFA-Cardiac

Heart


OFA - Patellar Luxation

Knees, kneecaps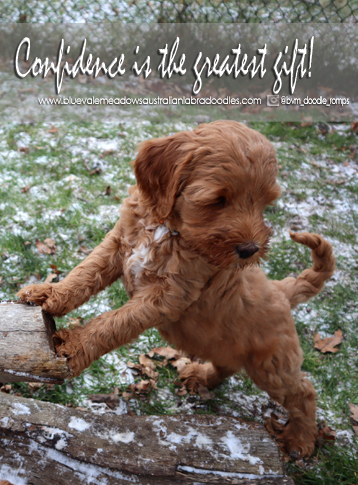 A labor of love...
Puppies and moms, need alot of love, care and understanding in the early weeks of life. We give them every ounce we can while they are here with us. Whether its 10am playtime to 3AM feedings. We are right there ready to offer them what they are needing in the moment. Empowering them thru obstacles and not enabling them in their fears.

*As they were originally bred to be, some of our puppers are going on to become full certified therapy & medical alert dogs. Which is just awesome to see! :)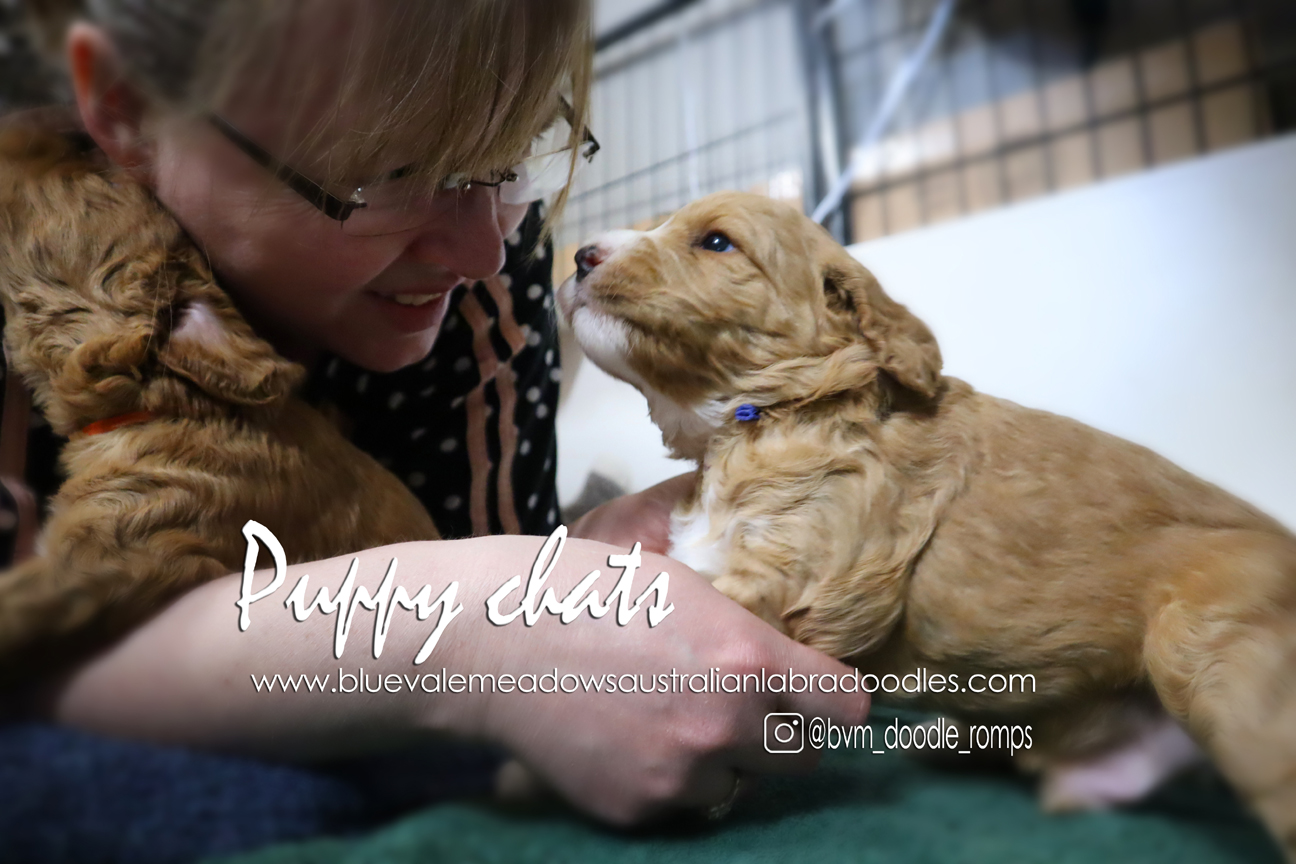 Reserving a puppy...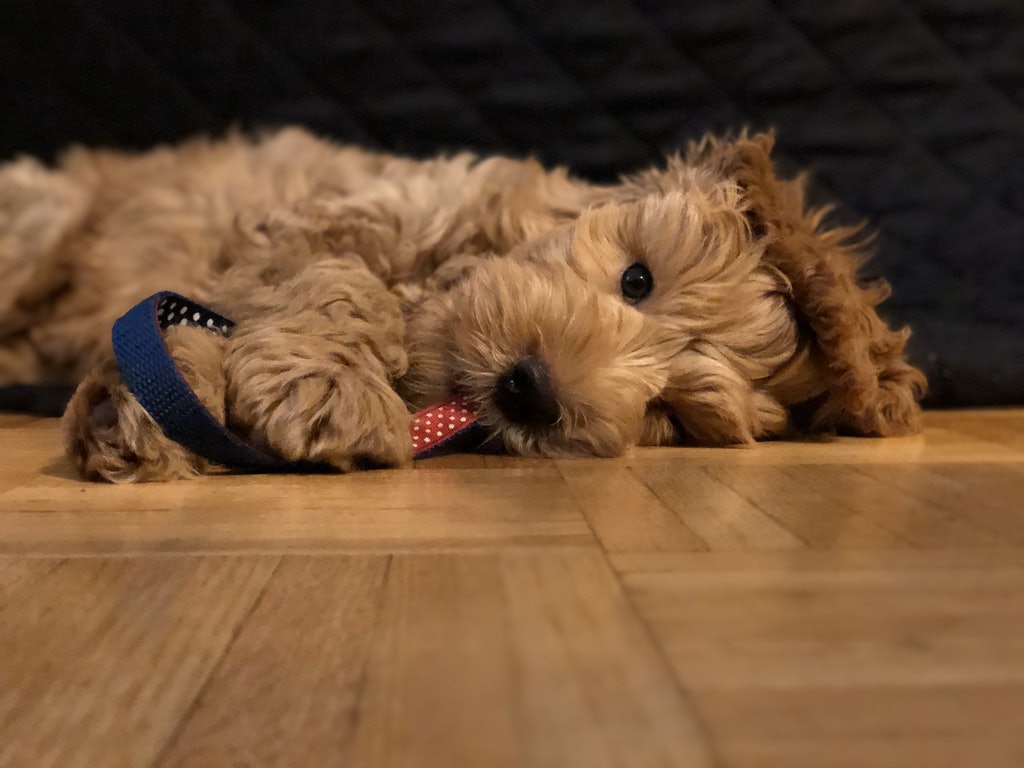 When you reserve or purchase one of our puppies you will receive a two year written guarantee against genetic issues that would affect the quality of your pet's life. We are here to help you for as long as you need us!

We have chosen to breed predominantly small and medium size Authentic Australian Labradoodles. (Meaning, our lines come from Australia)
Our dogs are raised in our home as members of the family, to help develop their personalities in anticipation of becoming a valued and well balanced pet for the family or companion for the single.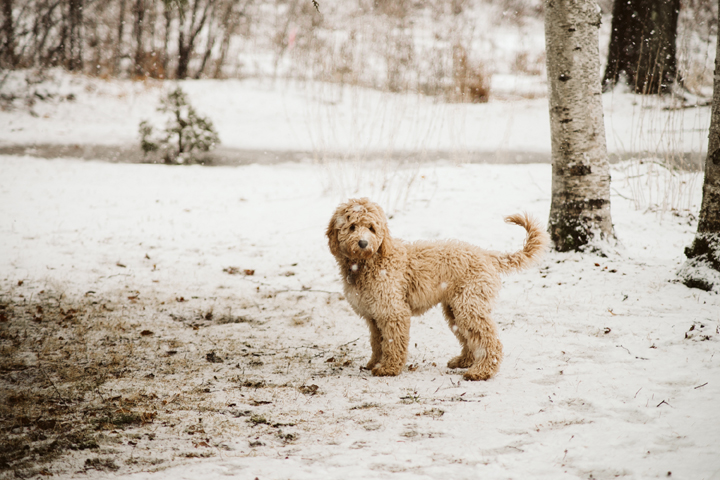 Your new puppy will be;
Vet checked with health certificate & have age appropriate shots & have be on a dewormer protocol. They will be microchipped by the vet and come home with a 30 day Trial Pet Insurance with Trupanion, A 2yr Genetic Health Guarantee, Puppy Go Home Kit (Full tote of food, blankie, harness, collar, leash, grooming comb, toys, treats, seasonal items they may need etc - Value $100.), & finally, a Lifetime of Support from us as well as a continued connection in our private Littermates FB group with other pawrents of our puppies.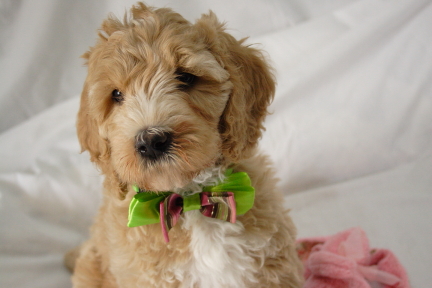 The cost of care?...
We realize this puppy represents a significant investment by the pet owner. The veterinary care and procedures alone, represents a $980. value which is included in the price of $2850. The general care, feeding, and housing of the litters and their mama's reflects the rest. It is a labour of love for us but there are costs in owning any dog, or pet for that matter. So it only stands to reason that it costs to raise happy, healthy, well rounded puppies.

*Price does not include transportation costs, please contact us for rates if that would apply.

The Authentic ALD, a pure breed in development...
The gene pool for authentic Australian Labradoodles has reached the numbers required to be recognized as a true pure breed. Now having offspring of the 4th generation or higher in the ALCA's data registry. The ALCA has achieved this status for the Truly Authentic Australian Labradoodles. It is only through the careful selection for breeding that the exceptional qualities of the true Australian Labradoodle will be maintained.


Once again, we do not breed F1 or F2 American Labradoodles as we feel the size, coat, and non allergenic traits are not consistent in these early breedings. Though we loved our F1 Labradoodles, they were NOT a part of our breeding program. There are some "clubs" which do allow such infusions into their lines. We do not advocate such infusions with our lines. If you are looking for a true ALD, please do your research on what makes an Australian Labradoodle, an Australian Labradoodle.

For more info...
Please contact us with any questions or concerns, we love to talk about our dogs.
We require a $500. non-refundable Reservation Fee along with a signed agreement to reserve/hold a puppy.