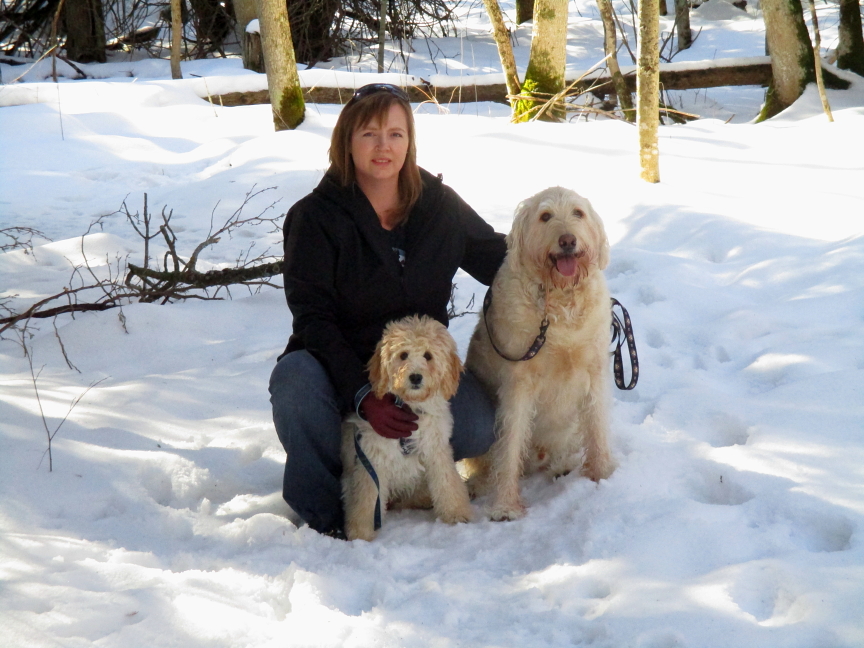 Who are we?...
Bluevale Meadows is co-owned by my husband and I, on a little country acre near Wingham Ontario.
Approximately 2.5 hours west of Toronto. We have always had a couple of dogs in our home. Along with a cat or two. They are our "Fur-kids". Growing up in midwestern Ontario, we had many farm dogs. Mostly beagles or hounds. Then in my teen years, I helped my mom with raising/breeding and grooming Bichon Frise's with the guidlines of the CKC in in-home breeding.
However, always wanting a "bigger" dog, was led to the F1 Labradoodles. After having a couple of these fun loving "clown" dogs, first Bailey and then Scotch, was introduced to the "Multi-gens" by an Aunt and simply fell in love with them. We now proudly own several of these wonderful dogs.
We have chosen to raise our litters in- home as well, giving the pups the love and attention you yourself would in owning a dog. Our crew are our kids and their pups are our grandpups.
We started a private FB group, that is strictly for our littermates. We love to see them in pictures and videos and stay connected to our crew's pups throughout their lives. Our pawrents are awesome at sharing photos. In fact, many of the photos on this website are courtesy of those pawrents. Which we truly appreciate, each and every one!